Tenant Information from The Lettings Room
Renting Process
With all the horror landlord stories, an agent can certainly help to qualify legitimate landlords, ensuring you peace of mind when you choose a property and are paying a bond and rent in advance. The Lettings Room aims to help offer excellence in all areas - reputable landlords, sound properties and trustworthy tenants. This guide will give you an insight into the renting process step by step.

Let's have a chat!
You can visit our office, speak to us or complete the contact form on this website. We will keep you updated of new properties via email, text or phone - whichever you prefer. We will need to know the type of property you are looking for, date to occupy from and how many will be residing in the property with you.

Let us do the hard work!

With a clear understanding of your requirements we will access all properties that match your criteria: the style of the property you are after; whether it is furnished or unfurnished; whether parking space is available; the property location; and the length of the tenancy. Full details of this selection will be sent to you via text or email and you can also search yourself using our daily updated website. Property details can also be printed from this website.

Let's take a look!
We will endeavour to set up viewings of properties you are interested in as quickly as possible. We conduct appointments at times that suit you, between 9am and 5pm Monday to Friday.

Tenancy agreement!
Once the landlord confirms that they would like to proceed we will draw up the relevant paperwork, forming an agreement between both parties. A deposit may be needed to help secure your verbal agreement until the documents are prepared. We will call you in to sign the contracts when all the administration has been completed.

Let's be Responsible!
Your rights and responsibilities as a tenant are clearly set out in the tenancy agreement. These will include an undertaking to pay the rent on time and keep the property in an acceptable state. Read the agreement carefully and raise any queries with the agent before signing.

• As the tenant, you will be expected to arrange contents insurance for your own possessions in the property. Call Stonehouse ltd for competitive insurance cover for your possessions.

• Unless otherwise stipulated in the tenancy agreement, you will be expected to pay for utility services such as gas, electricity, water rates, telephone and TV license during the course of the tenancy. You may also need to pay council tax (exempt for full-time students who can provide a certificate of exemption from the University).

• At the end of the tenancy, ensure you have fulfilled all the obligations as stated in the tenancy agreement, otherwise legal proceedings maybe enforced. At this time the agent will conduct an inventory check and inspect the property. Provided there are no missing items or any damage no legal action will be taken.

• If the property is a managed let, the agent will act as a mediator between the tenant and the landlord; otherwise you will be required to deal with the landlord direct.
Let's get the Keys
Congratulations, keys are now handed over and you can move in to your new home!
Apartment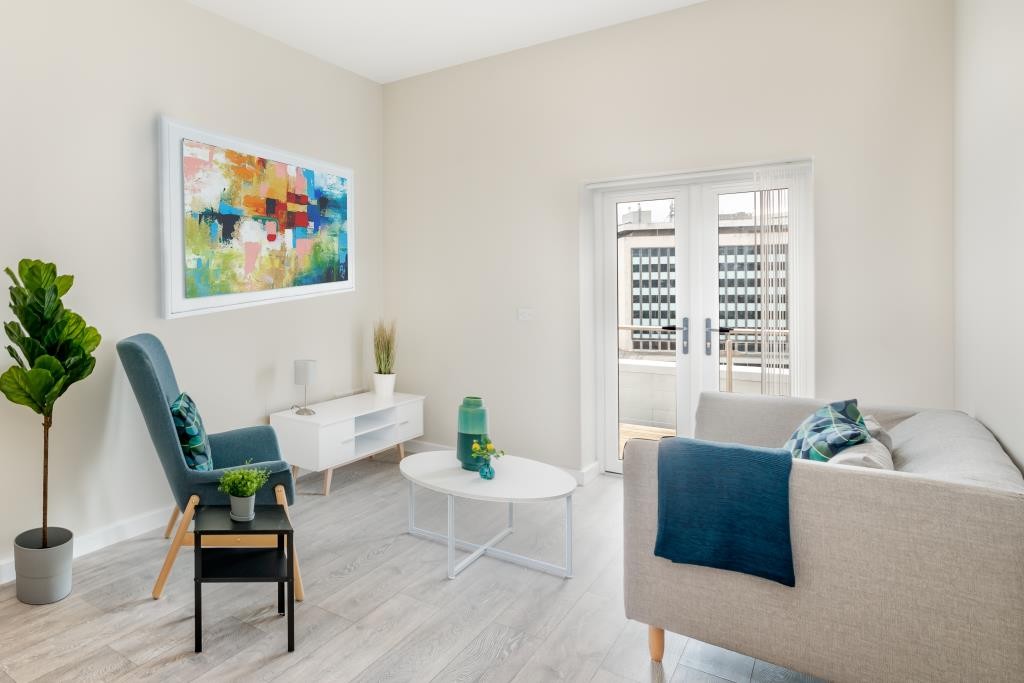 1
City Exchange
City Exchange is a fantastic development of new Studio and 1 Bedroom apartments overlooking Bradford Centenary Square. All apartments are completed to a high standard, have lift access and underground parking is available for select apartments.
Studio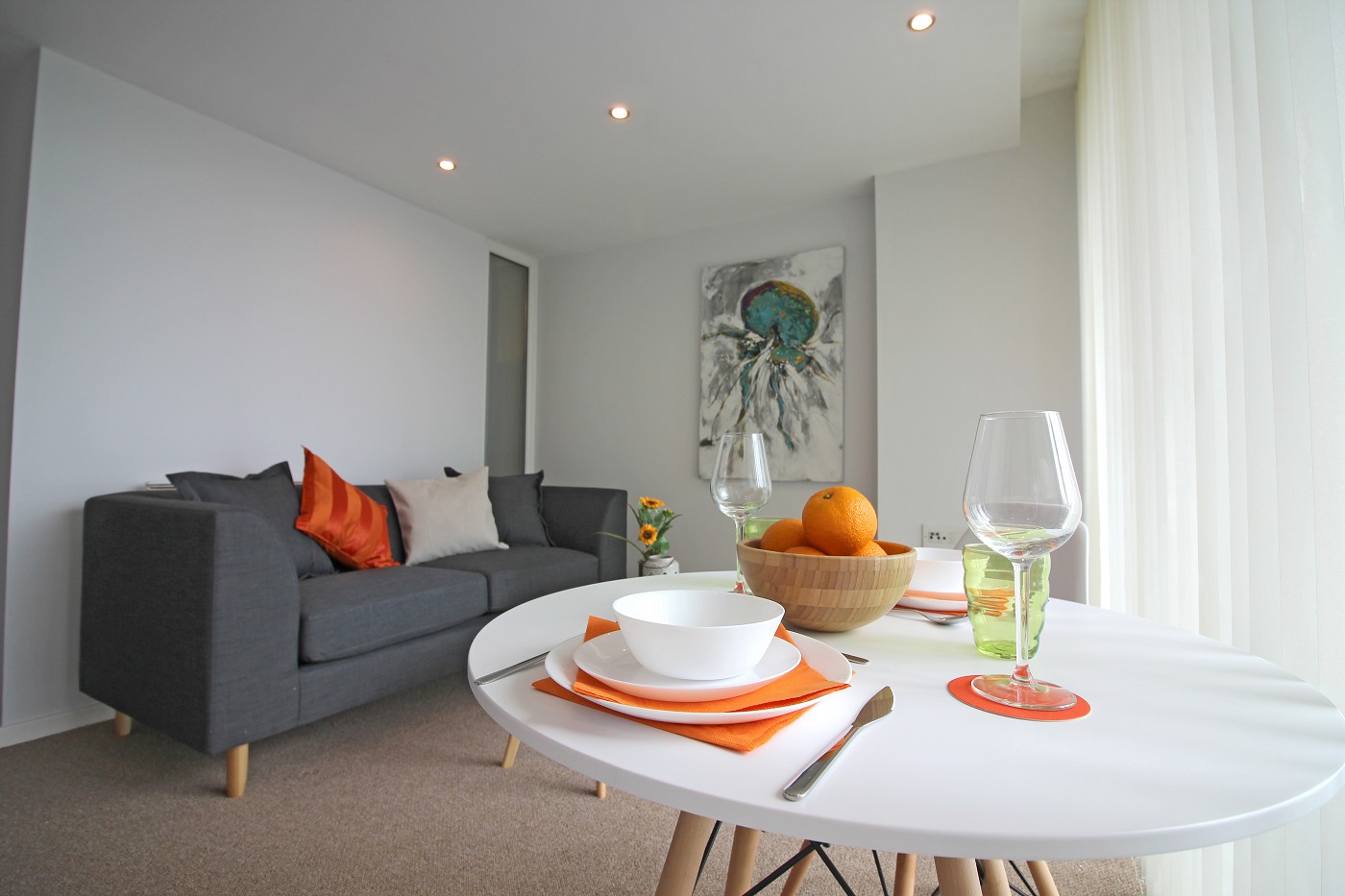 0
Style A Velocity Tower
Stylish open plan apartment available in the exclusive Velocity Tower development located in the heart of Sheffield city centre. Benefiting from being within a short walking distance from the main central shopping and dining area, Universities, bus and train station's.
Apartment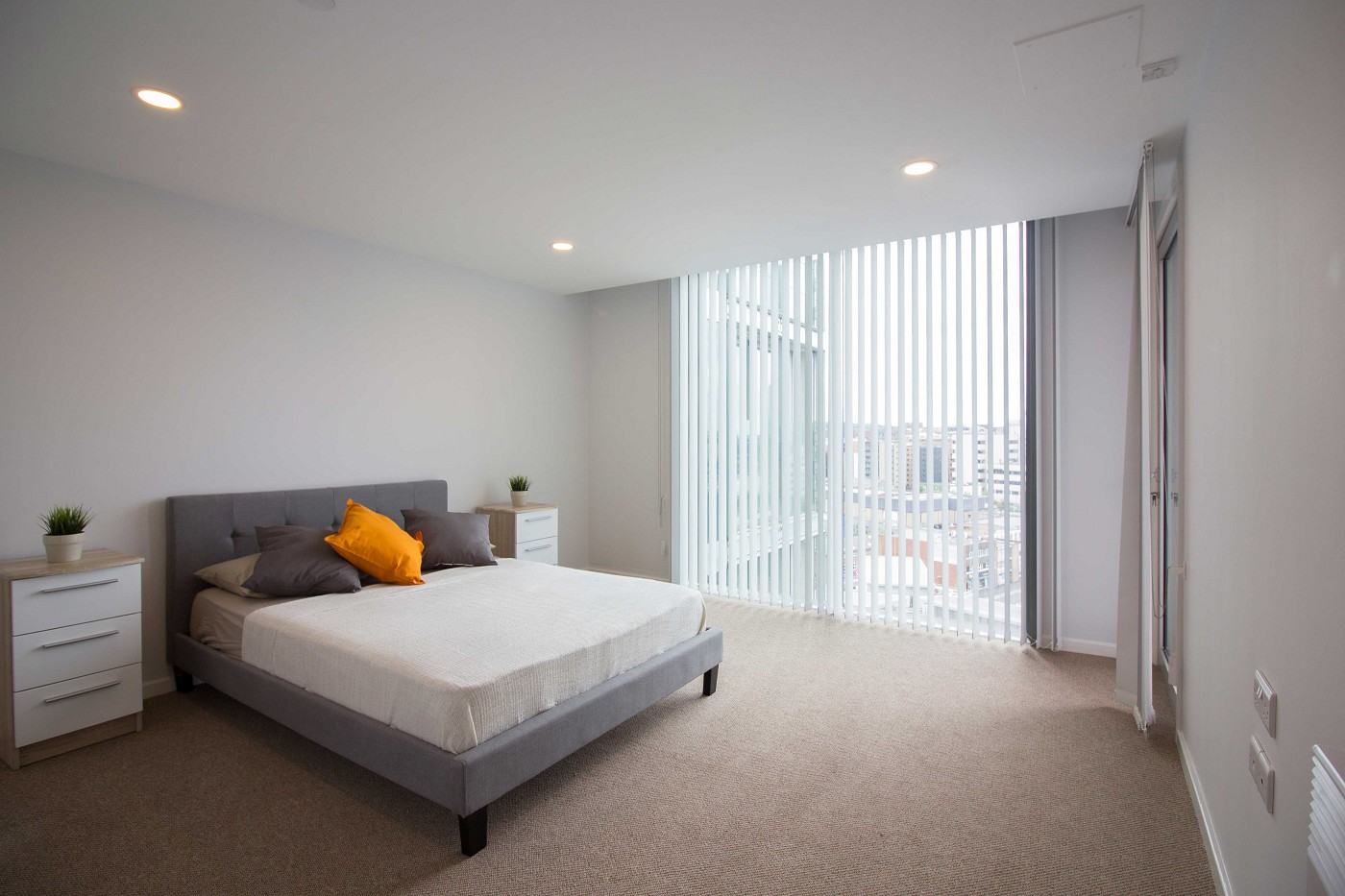 1
Style G Velocity Tower
Impressive city centre one bedroom apartment available in this fantastic development. A large apartment with an exceptional balcony off the lounge. The property is furnished.
For all queries regarding rent payments or deposits which relate to the property you are currently renting from us, or have recently vacated, please contact accounts@thelettingsroom.co.uk
If you require any maintenance please report to maintenance@thelettingsroom.co.uk and please give a brief description of the problem, full address and your preferred contact number.
Maintenance cannot be reported over the telephone as we need all details in writing so we can forward to the correct maintenance team and your landlord.
Please note this service is monitored 24 hours a day/365 days a year and we will respond to each report as quickly as possible.
ONLY in the event of an absolute emergency you can call our contract company 'The House Co-Sheffield' on 079 079 097 61.
If you have recently moved into a new property or you are having any issues with council tax or utilities, or wish to enquire about your current supplier, please contact utilities@thelettingsroom.co.uk
If you require a renewal, or have any query with you current tenancy agreement, please contact contracts@thelettingsroom.co.uk
For all other enquiries/queries that are not covered by the above, or for general information, please contact info@thelettingsroom.co.uk